A delicious range of chilled smoothies & slushes bursting with
flavours and brimming with taste
Mumbai, April 18, 2015 – Summer is
back and we love it! It's getting hotter
and at CCD, the rising temperatures can mean only one thing- slurping a
deliciously cold, refreshing beverage to cool off and reenergize.
Especially created for summer,
Café Coffee Day (CCD) has launched the ultimate summer refresher, 'Summer Slam', a mouth-watering range
of chilled smoothies and slushes bursting with unique fun flavours and brimming
with taste that will invigorate like no other.
The smoothies are
a range of a divine creamy concoction with bite size pieces of the key ingredient
immersed in it that will leave one slurping and snacking all at once. Rasmalai Smoothie is the royal Indian
mithai re-imagined as a rich, creamy beverage. It carries almond flavours with
the very prominent bite of a rasmalai. The Strawberry
Pomegranate Smoothie is a delicious cool creamy mix of strawberry and
pomegranate, a
perfect tease to ones taste buds. Mango
Peach Smoothie is the king of fruits blended with the best of peaches guaranteed
to satisfy the most intense of fruit cravings.
The slush
variants burst with juicy tropical flavours that will leave one wanting more.
The Strawberry Blast Slush consists of
strawberries blended with the goodness of pomegranates chilled to perfection that
is sure to cool ones senses. The unique Tropical
Spice Slush is the strangely wonderful mix of jalapenos with the tropical
fruit granita to spice things up. The Pink
Lemonade Slush is sweet and tangy and loaded with the goodness of pink
grape fruit.
The Summer Slam range of uber cool beverages is available at all CCD
outlets across the country.
Few Pics:
About Café Coffee
Day:
Café Coffee Day is India's largest
Cafe chain and operates through its subsidiary Coffee Day Global Limited. (CDGL)
popularised the 'Cafe' concept in India with its first café in Bangalore. Café
Coffee Day's menu ranges from signature hot and cold coffees to several
international coffees, food, desserts and pastries. In addition, merchandise
such as coffee powders, cookies, mugs, coffee filters, etc. are available at
the cafés.
My Husband (Chef. Suprim) for tasting session: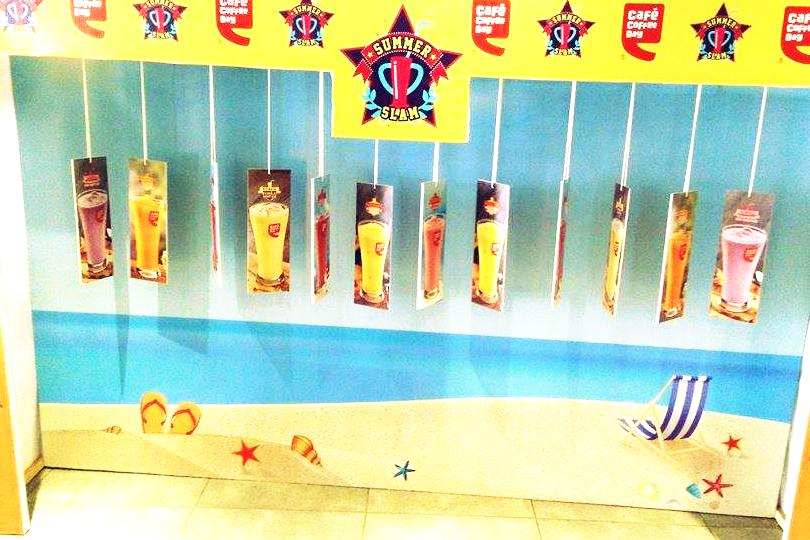 PLAY TIME

TASTING SESSION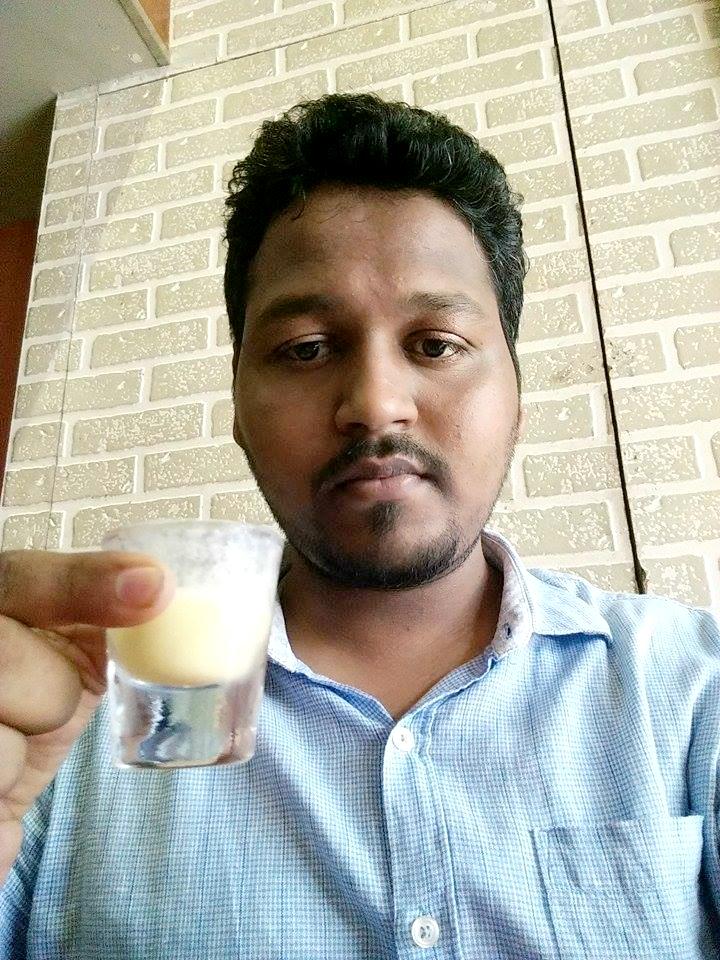 ME WITH "RASMALAI SMOOTHIE SHOT"
Suprim Says: "It was wonderful to be at the #CCDSummerSlam Bloggers Meet. It was a real blast!

I enjoyed the the meet especially the tastings, games and session.I had a fantastic time celebrating Summer with CCD!